Plants
Planting Plans.
With our lifelong love of plants, we can produce complete planting plans for any situation. These drawings show the location, botanical name and quantity of the selected material. They are based on your wishes and will suit the aspect, soil type and level of maintenance you require.
Complete Garden Planting Plans
Individual borders or inter-planting solutions
Problem areas – deep shade, full sun, screening etc.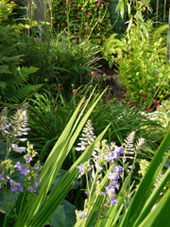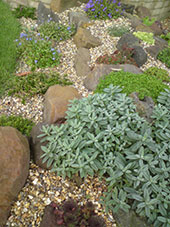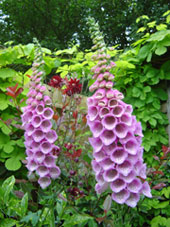 Supply & Planting
We can source and undertake planting schemes from a single border to the entire garden. We will undertake the soil preparation, incorporating all the goodies that the plants will need during establishment.
We can also provide fixed costs for planting up borders based on their area without a planting plan, or work to your own plans – once again we are flexible in what we can offer.
Soil Preparation
Quality plants with a 12 month guarantee
The right plant in the right place!
Weed suppressing mulches
Plant Supply - we deal with many plant producers and can put together your plant order more cost effectively than at the garden centre